General information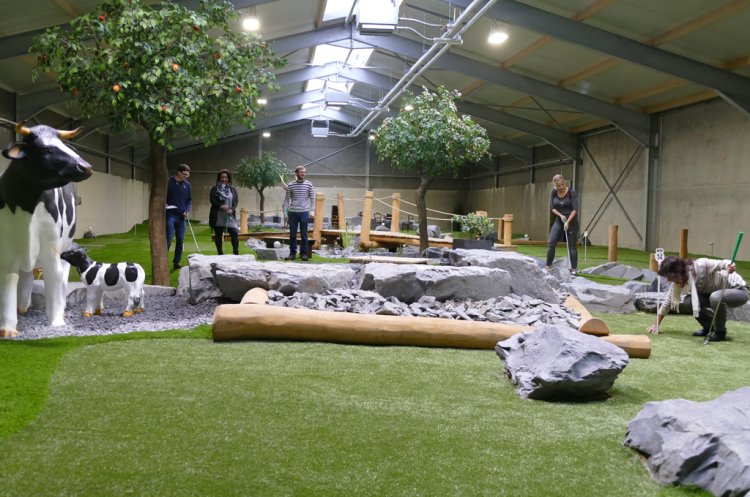 Challenge family or friends to a game of mini golf! In the new MIGO indoor leisure centre you don't need to worry about the weather and don't need to bring any equipment.
On 14 courses and in groups of maximum 5 players, fun is almost predestined.
Thanks to the artificial turf ground, the playing experience is very similar to that of real mini golf.
Virtual tour
Facility map

Opening hours
Tuesday/Wednesday/Thursday/Saturday/Sunday:
Tuesday/Wednesday/Thursday from 13h00 - 15h30
Saturday/Sunday from 13h00 - 15h30 and 16h00 - 18h30 
For groups on request
In partnership with