Your birthday at Migo!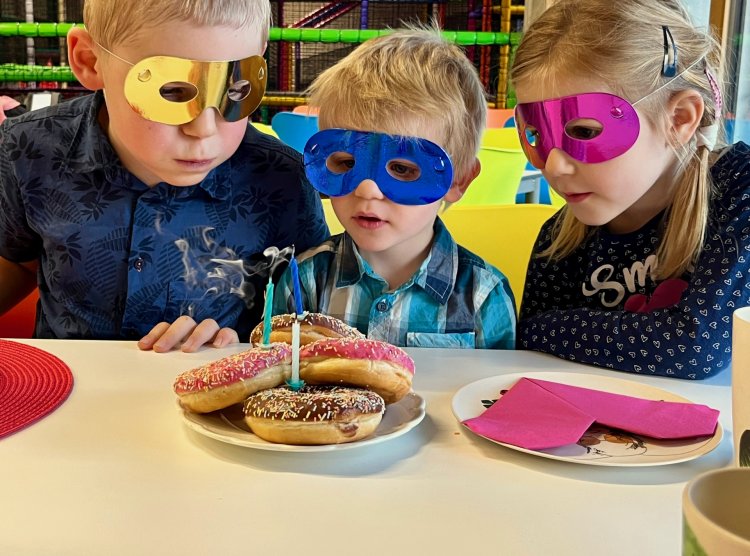 For a successful party and a day of wonderful memories, celebrate your child's birthday at MIGO in Eschweiler on our indoor playground and mini golf course. Surrounded by close friends, your child can romp, celebrate and have fun here.
Our birthday package includes: 
Admission to the playground (0 - 12) & mini golf.
2 accompanying persons free of charge (+ mini golf).
Invitation cards
Decorated and reserved table for the children
Decorations, plates, cups, napkins and cutlery 
Unlimited drinks: water and grenadine syrup 
Option to bring your own cake (all other food is strictly prohibited).
Birthday present for the birthday child (entrance voucher)
Surprise bag for each child
16 € per Child

The available time spans: 
| During the week | Weekends |
| --- | --- |
| 13h00 - 18h00  | 10h00 - 18h00  |

Conditions:
There is no supervision, each group must be accompanied by at least one adult.
Parents have the option to bring their own cake without changing the price of the birthday package.
Except for the cake, all other food must come from MIGO.
Reservations:
To ensure your party runs smoothly, it is necessary to book at least two weeks in advance.
We accept a maximum of 12 people per birthday.
A deposit of 50€ must be paid into one of our bank accounts before the party.
The balance is to be paid on the same day.
Contact us:
Tel: 28 20 26 66 or 95 99 39 50.
Mail:

Food and drinks from outside are not allowed!

Download the form:
Opening hours
Tuesday, Wednesday & Thursday
1:00 p.m. - 6:00 p.m.
Saturday & Sunday
10:00 a.m. - 6:00 p.m.